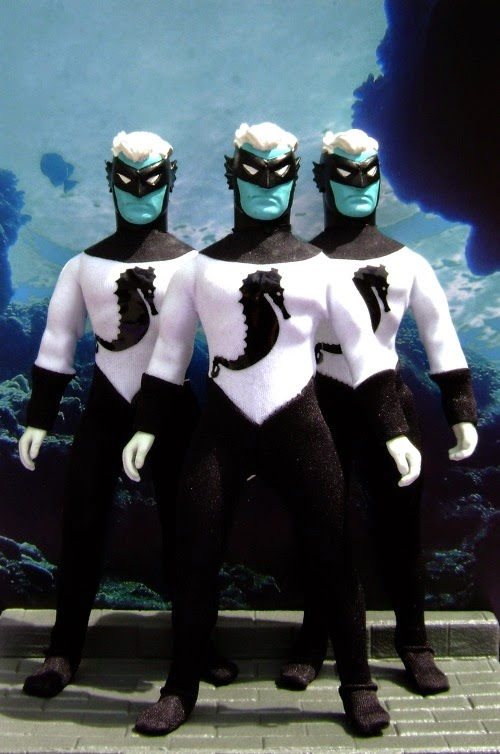 The long awaited release of the Sea Ghost action figure from Nemo Publishing is finally almost here. Expected to land in January, Nemo is now offering a pre-order on the figure at their web store.
Your favorite comic shop can also order this for you (Diamond Code JUL142068).
This collectible maker action figure is based on the classic Mego style and has been handcrafted with the help of Paul "Doc Mego" Clarke.
To learn more about the Sea Ghost visit this link.