This past weekend saw the launch of the 8″ Odeon Toys Captain Canuck action figure in comic shops across Canada and thanks to our spies we captured a lot of it. Above is current Canuck artist Kalman and Silver Snail owner George setting at the downtown Toronto location for a signing event.
At Big B Comics in Hamilton, Captain  Canuck creator Richard Comely signed figures for anxious fans. Any one who's ever met Richard can tell you he's an extremely genuine person.
This is Strange Adventures in Halifax, although you can buy the Captain at any of their 3 locations in Nova Scotia and New Brunswick.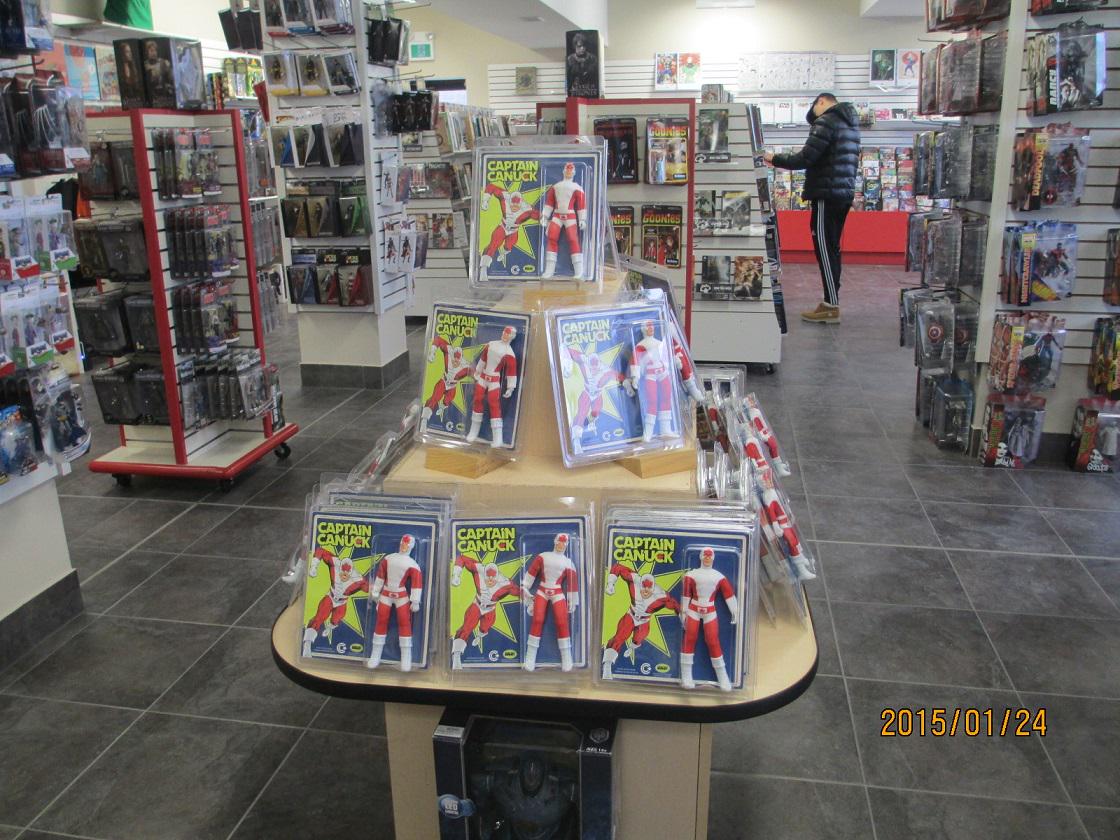 Big B in Niagara Falls had a beautiful display of figures right smack in the center of the store. Visiting there is a must if you're visiting at the Falls, it's not far from Clifton Hill.
Where to buy Captain Canuck?
You can always order the Captain  Canuck figure from the PlaidStallions Online store, especially if you're not in Canada.
If you are in Canada and live in one of these cities, it's always best to support your local comic shop, call them today to reserve your Canuck!
Barrie, Ontario– Big B Comics
Calgary, Alberta– Another Dimension