As mentioned in the latest episode of Toy-Ventures (which has a contest BTW) , I recently picked up this wonder GI Joe Adventure Team piece. I collect GI Joe but am what they call "Content." I haven't actively searched eBay in ages, and while I always keep my eyes open, I really didn't have any wants. Then theecollector found a bunch of Canadian GI Joe outfits and sets.

 This one haunted me despite avoiding collecting carded outfits for money and space reasons. It was the combination of the 76 era card back with that funky orange and the fact that I realized I HAD THIS AS A KID! I kind of wasn't in control; I just purchased it. The brain was going, "WTH?" but the heart knew what it was doing. 
 I also really dig this illustration of Joe, what a badass. The artwork is huge for this because, without it,  it's just a jumpsuit and a camera. 
Here's the 1976 GI Joe Catalog page for Photo Recon, which I need to redo for the site.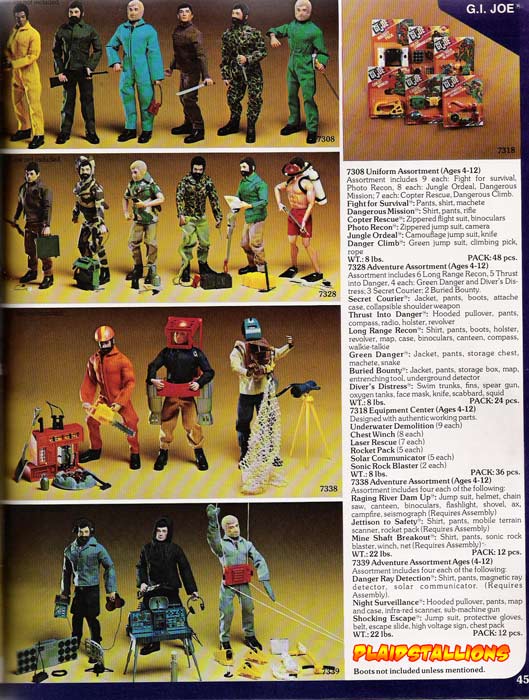 Check out our latest show: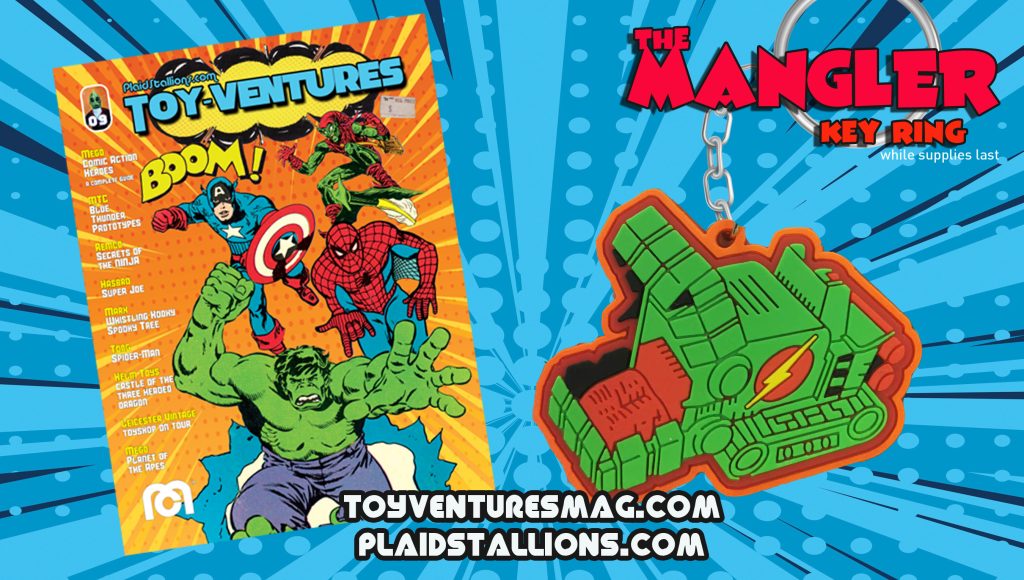 Do you miss toy collector magazines?
That's why we created Toy-Ventures magazine, an old-school print publication dedicated to vintage toys from the 1960s to the 1990s. Each issue is packed with never before seen images and information written by some of the top collectors. We've got nine issues and climbing; please check our page here or visit our store.
The PlaidStallions Polyester Pals have arrived and come in green and orange. Be the first kid in the sandbox with our Podcast mascots!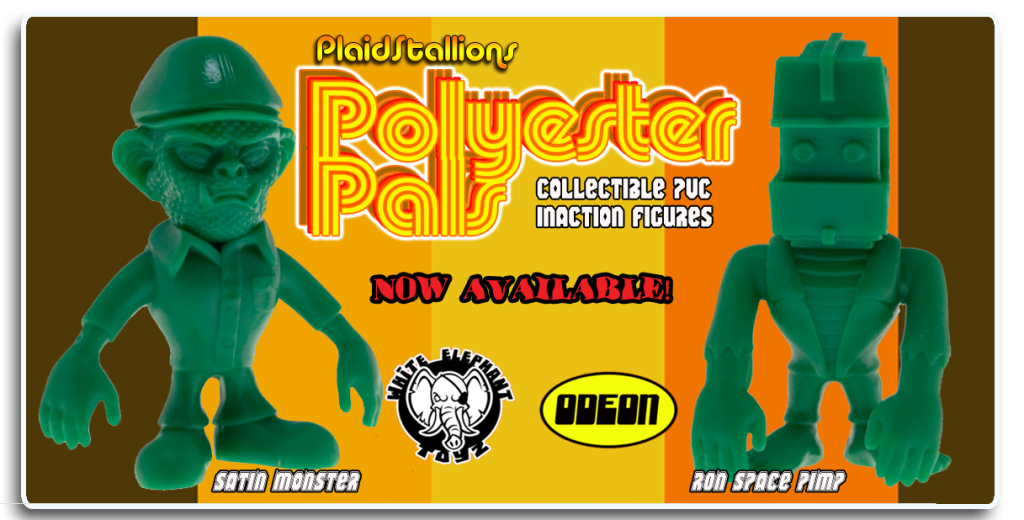 Our latest book is "Knock-Offs: Totally Unauthorized Action Figures" a love letter to cheeky copyright-infringing toys. You can get this new book via the PlaidStallions Shop, On Amazon (Affiliate Link) or eBay (eBay Link)
FACEBOOK GROUPS FROM PLAID STALLIONS

Pod Stallions is based on our podcast and is one of the most fun groups on Facebook. Toys, Comics, Movies, TV, it's all up for grabs, and remember, folks, you keep the glass! If you like our show, then you have found your tribe.

Mego Knock Off Headquarters– The leading group discussing 70s Dime store knock-offs and bootleg action figures, we talk vintage toys and not others. We know the difference between Astro Apes and Action Apeman.  It's a fun group where we talk about Lincoln Monsters, AHI, Mighty Gary, Tomland, Bogi, Demo Man, Mortoys, and other generic greats.
Bootleg Star Wars
Topics discussed, Mego Knock-Offs, Batman, Italian Batman, Godzilla, Rack Toys, Gi Joe Adventure Team, Superman, Fighting Yank, Ninjas, Menudo, Space:1999, Mattel, Eagle, Microman, Micronauts, Canadian toys, Palitoy, Mego Superheroes,megolike